Remember last week and the
crarf shop
? Well i finished the black yarn and ta da here it is
I can only describe the yarn as very soft chenille like feel and warm. The scarf looks lovely and is very warm.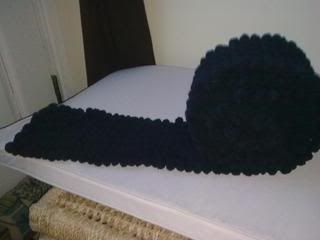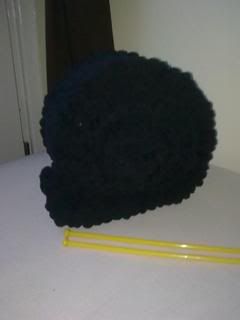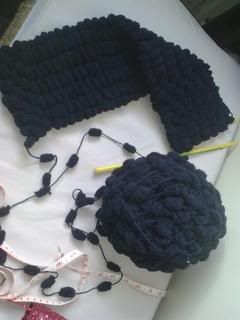 My girls liked it so much that i have ordered another
colour from ebay
it is a very easy project to make and very fast too. I am not really a knitter as you know but i casted on 12 and used a guard stitch , days later a lovely scarf mashaAllah.
I am also making a lap top skin for my daughters Red lap top. I am crochet this with a dc stitch and making a bobble . Can you see the bobbles? Its looking good so far but i had to tweak the bobble stitch a little to make it more firm and protruded.
A picture my DD made for me , she loves crafting and is learning to knit.