An Update to this post with some pictures my dh took in Cario, Egypt VS Algeria match 2009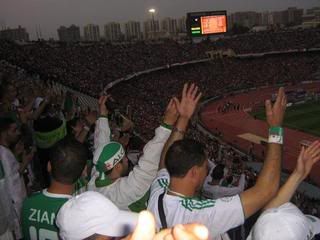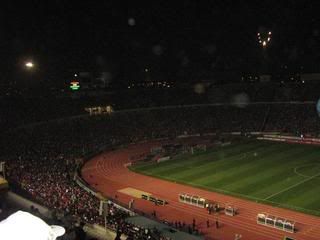 In and around Cairo City!
This weekend we have been gripped with football fever in my life and home. My dh flew out to Egypt last week in support of his country and good for him mashaAllah. This trip soon turned in to terror for us at home, his family in France and Algeria.
All was well until
this
see all types of footage here.
It all became very worring for us for the safety of my dh who went there on a very happy note for a friendly match and we did not expect all this horror.
I had endless phone calls from his family abroad asking about his safety and well being , my children worried sick. This really ruined what was to be a happy occasion Allah Al Must'aan.
He was due to return later this week but i had to purchase a new ticket for him for today for his safety and alhamduilah he is on the flight back to London now as i type. I am not sure if he was attack at some point but all will be revealed soon.
Anyhow here are some pictures of our peaceful pre match party!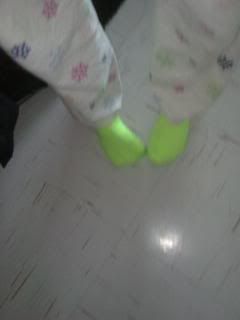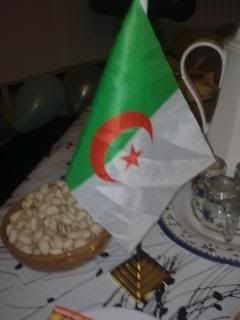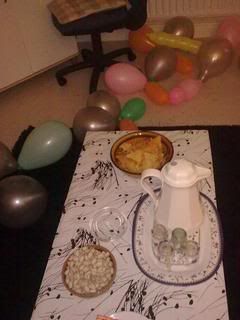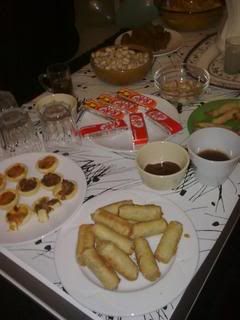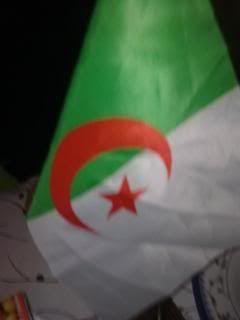 Despite all this madness we did have a pre-match party in my home , my children wanted to celebrate and we watched the match very peacefully at home masha Allah!
Iam dreading the re match tomorrow in Sudan , i can only pray for peace.