Taqabbal Allaahu minnaa wa minkum. Wa ghafar Allaahu lanaa wa lakum.
wishing all my readers a wonder full Eid and catch up with you al after the celebrations inshaAllah.
The day unfolds with early morning Eid prayer locally, we arrived just as they closed the door after us so alhamduilah as we sent 20Min's driving around looking for a mosque to pray in as our local one is under construction. After the Eid prayer not one person offered me eid greetings so i went up to sisters and shake their hands and embraced them offering them the sunnah eid greeting. Everyone was so distant and concerned about getting away not even stopping for the next sister to offer some joy for Eid as i especially go to the Eid prays for this as my Eids have been often a lonely affair and maybe not seeing another person to give them Eid greetings esp in the earlier years, so with this in mond its always my highlight after Eid prays to be embraced and greeted Allah al must'aan i was very shocked by this lack of affection from my fellow muslimah's

Next up visiting my neighbours with cakes and greetings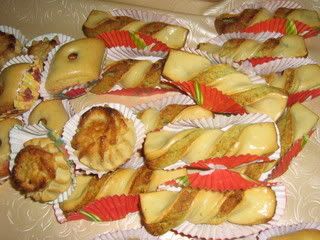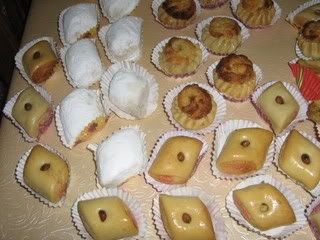 the kids felt in the festive mood
Alhamduilah i was ok most of Ramandan so come the last night i had fevers all night hot and clod alhamduilah . All my family are bunged up with a nasty head cold virus , some have sore throats to go with it too . so a very easy Eid at home and it was cold and windy all of a sudden not complaing but alhamduilah we made the most of the day. My DH's friends had invited us to eat out with them but due to the wet weather the seating area was not avalible so the families and their 9 children between them came here with mine 12 subhanAllah and the men cooked for the women and children and we all enjoyed a meal together alhamduilah dispite the flu but i tell you once the guest left i was laying down with the shivers and DH had to leave to work the night shift so alhamduilah. I found it amazing how i held myself together whilist in company but really i was in a bad way under. The kids said they had a lovely time mashaallah but my teen felt left out as noone her age and she felt a little borred to be honest. I must say its a difficult ages as they are kinda in between and its hard to find stuff to intrest them. Alhamduilah after even she made an effort and got into the spirit of things with the younger ones!
Another nice thing happened in the morning 2 of my neighbours , came around in the morning to offer me eid grrtings and duas. I was so touched as this is my first visit of this kid in over 15yrs as a muslimah and i just had to shed a tear with them and i told them so , that they felt me worthy this special day of Eid morning , so they sat with me for almost 40mins and we eat some cakes subhanAllah Alhamduiah.
My intention was to pass to others friends and loved ones 2nd and 3rd days but due to illness this has taken a back seat and i don't think i will be able to.
so today i have braved the shops with a fever in tow to get some bits for a hearty chicken soup for all inshaallah.