I felt inspired to try some and here is mine. I used this
recipe
but tweaked it to my own taste and what i had in. I used parsley and mushrooms. I didn't sprinkle it with sea salt as i was worried it would become too salty but may try a little next time! The fillings are endless you can try anything almost!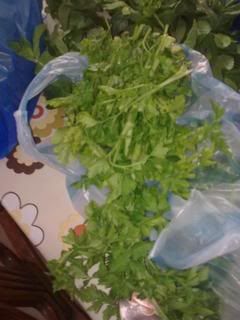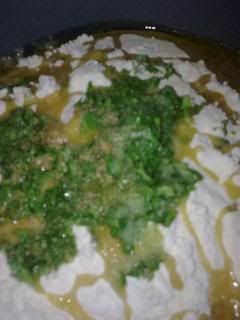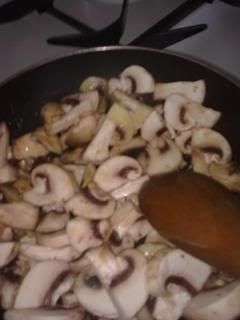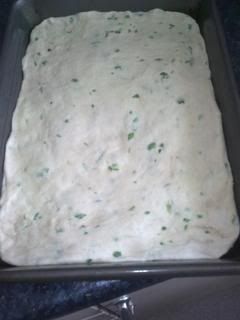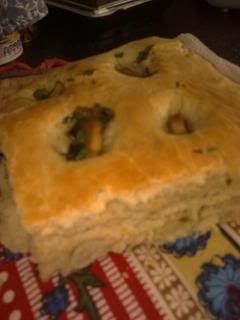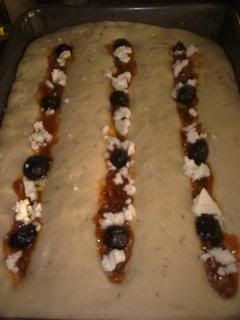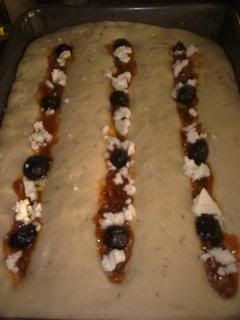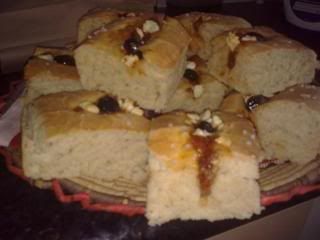 Mixed in to the dough Rosemary
Sun dried tomatoes, anchovies, black olives , feta cheese drizzled with olive oil.
When the lady on her blog said she had to be physically restrained from making these foccia's i was laughing but i think its the case here now with me, yes i made another one yesterday but thought it wise to post here
This one is cherry tomatoes, basil in the dough, anchovies and feta cheese with freshly grinded salt, chili and garlic. They are very yummy.