perhaps I am late but I have invested in some
composting
equipment. Something I have been thinking about for a very long time now, a few years to be exact.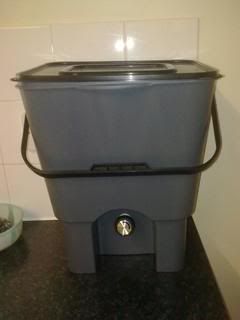 A kitchen top composter ( already half full I may add!).
This is new to me, so all very exciting...............will post pictures once my compost is formed inshaAllah. Anyone compost here? Got any tips for me? My council are doing a specail promotion and I got the bigger out door one at a whopping 90% off.
A dear friend also pointed out to me that this is an Islamic way (showing concern for the environment and waste) and a good way to top up good deeds.