This is a Desi dish, a cold dish eaten as a starter with samosa or pakora. This is my version although there are many recipes on line for this.
I chopped and steamed some potato's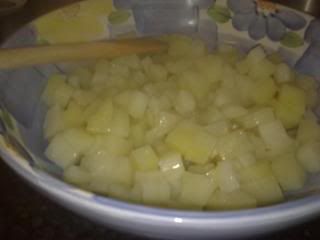 Added chick peas , diced onion, coriander and mint frsh , chopped small, spices, salt, garam masla, cummin powder and red chilli powder all to taste. Some fresh green chillis taste and juice of 1 lemon or to taste.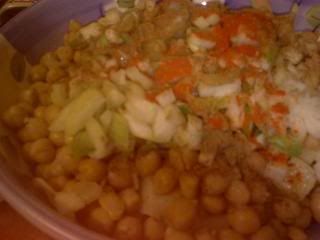 Add natural yoghurt and give it a good mix
Enjoy