What a treat, i have been itching to get to
this
ALL the fun of the fair ever since i saw it advertised in one of my crochet magazines, they have a
website
. I like to look at wool/yarn and work in person; i like to feel the yarn to feel inspired. Visiting such places is an inspiration.
I saw so many lovely handmade pieces for sale, from the simple stuff to the more complicated skilled. I saw simple flower brooches for sale at £6.95, not nearly as lovely as mine. Granny Squares put together and made into a pin cushion costing £4.50. The collection of yarn on sale was very nice and luxurious. With knitted samples, the sales assistant was very helpful as someone who crafts she knew her stuff and help me make choices of yarn. The shop was small and a little crowded , i wished there had been more selection of yarn as its nice to be able to feel and see it before you buy, i am not expert but this little trendy shop had some very nice makes such as
Rico
and Fortissima
Mexico
really lovely soft yarns with not so nice price tags to match. I took some pictures, see for yourself.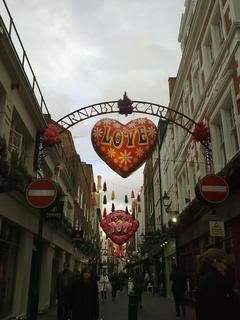 The shop is located in the carnaby St area of London off Kingly St, i have not been here for some years and it was all change.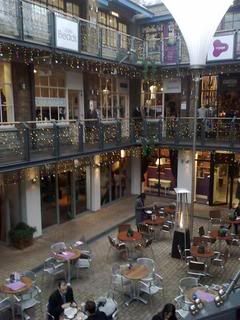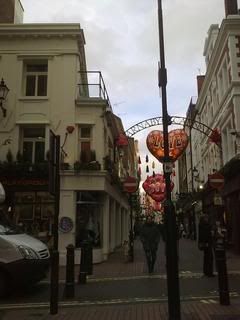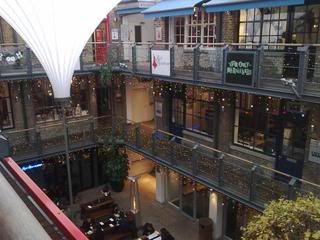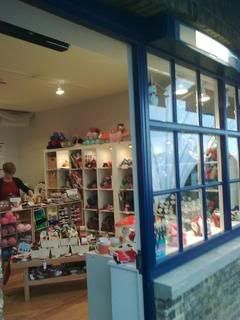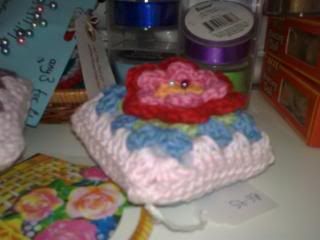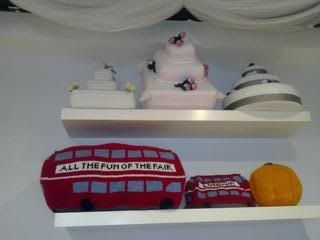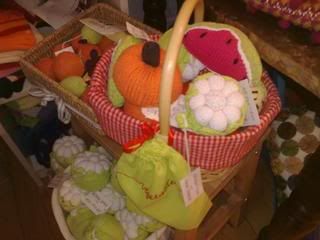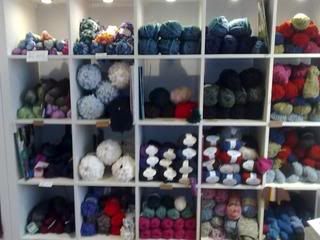 Little cute tags with ''hand made with love'' written on them.
I picked up some super soft yarns .couldn't resit i was busting with ideas after strolling around the tiny shop.they were fairly pricey but good yarn!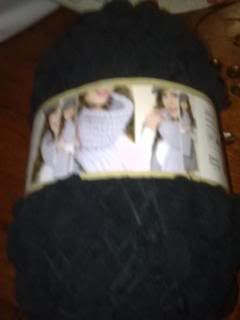 I was busting to get a hook to the yarn the whole way home
i started with the glittery red with a 3.5mm hook a lap top sock for my daughter inshaAllah.
The black Rico pom pom is for a knitting project i want to try for my younger daughter. The smaller 50g Rico cotton is for some luxury rose brooches coming to some bloggers soon!