It's not often i get the tagine out due to its sher size and weight really.
cooking works on the principle of layering and not stirring. Tenderly steaming the food retaining its natural flavours and splendid jucies.
A short while later and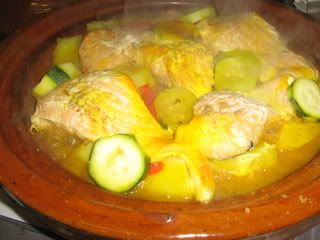 I usually take the base of the tagine staight to the table and we all eat from it.