Sweat some onion in a pan with a little oil, add the chicken pieces and sliced mushrooms. i added some sweetcorn too. Spice it a little to your taste. I kept it very bland just salt and pepper mind you i sneaked a little cumin in mind you i added some All spice too well not so bland after all.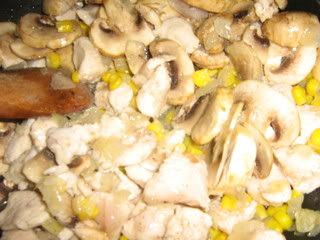 In the mean time add some butter to the pan and about a table spoon of cornflour mix well , add a little milk. Dissolve a veg's stock cube into about 400mls of hot water, add this mix to the pan and allow to heat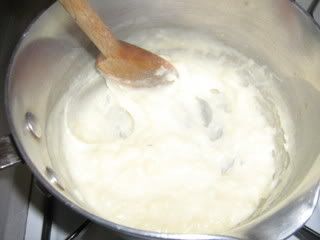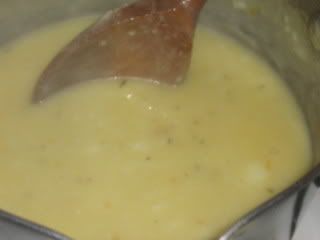 Until it becomes a thickish mix. NOW add this mix to the chicken and mushroom.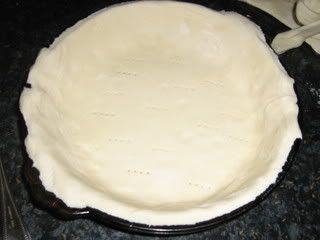 Roll out your pastry , i used puff pastry made. Line your pre oiled dish with the pastry sheet . Fill it now with the cooled filling mix
Roll out a roof for your pie and secure well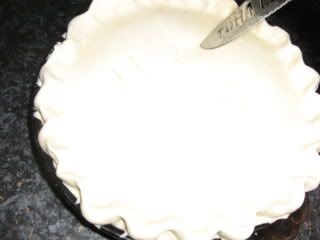 I made a tin foil frame i don't know the proper name for it but its to prevent the pie opening during baking and the filling spilling from the sides.
Made some slits with a knife on the top.
Brush it with egg and allow to brown well in the oven.
Now once cooked allow it to cool as it will hold a firm texture and not run , as my lot were hungry mine was cut whilst still hot.
We had ours with some steamed veg ,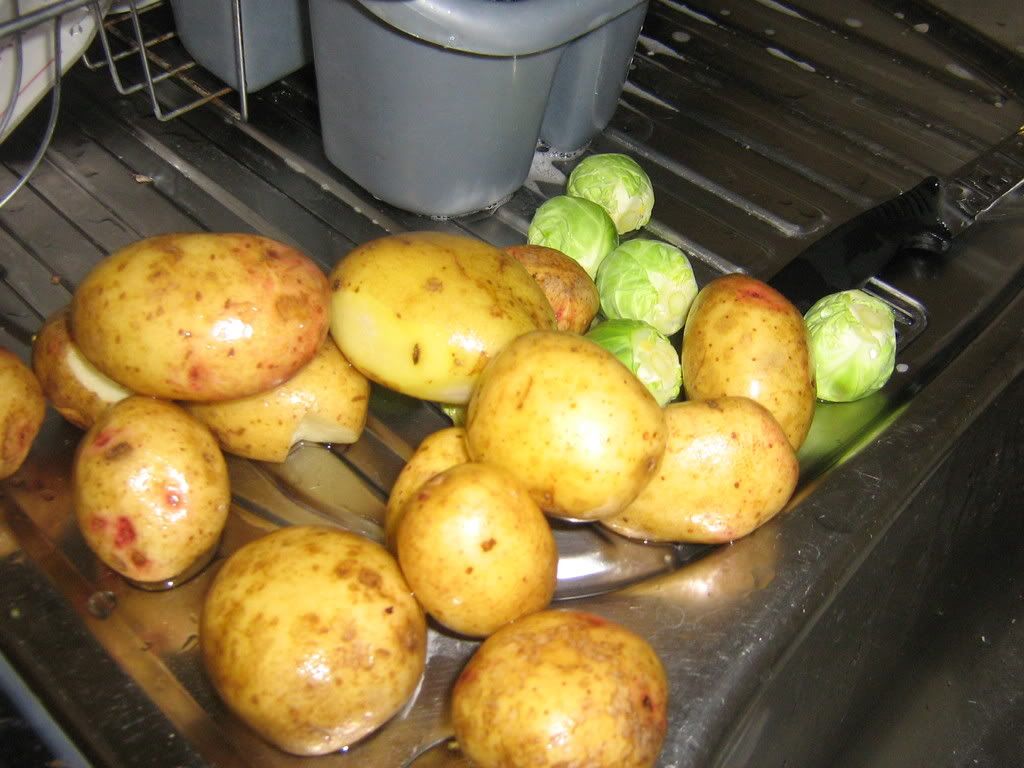 I must add this pie was really confort food very delish mashaAllah.