A very exciting day for me , as it was my first ever fair of this kind and also my first time to the
Excel Centre London
mashaAllah and a CRAFT fair on top of it wow how could i contain myself?
I decided to treat myself a few months ago when i first saw the add in the local paper , i purchased my tickets right away and took along youngest dd(age 8) with me as she is a crafter as well mashaAllah.
Stitch & Creative Craft Show-
here are some and i am afraid a very few pictures i took on the day ...too busy spending :)
Needle felting , a new craft for me , i did buy some bits to get us started on this but after a while now i am not to keen on this one, apart from the fact the kids keep breaking the needles.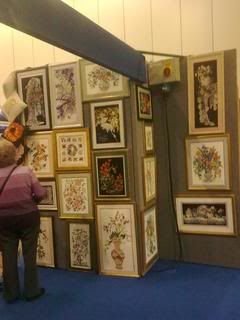 It is really worth a visit to these such fairs as prices are much cheaper than anywhere i have seen. The cross stitch was very cheep and brand names.
yarn/wool galore and i didn't buy any! I asserted self control as i have a fair stash at home already awaiting production. I still had a look though.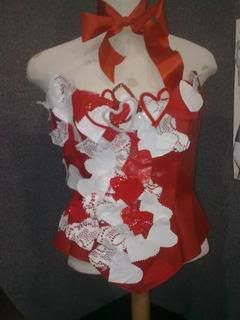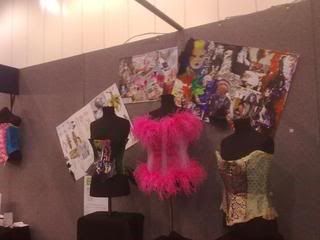 Make contact with a group that meet in East London every first Sunday of the month in Romford.a crochet group.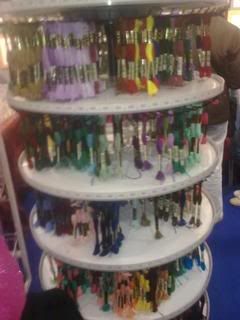 Decoupage now this stall took my breath right away and i invest in this one without hesitation.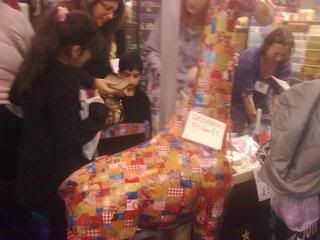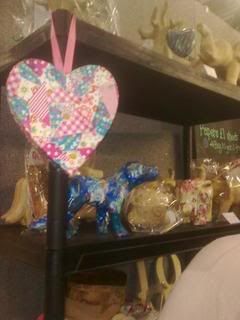 A great day out!