Now i posted my hexagon to make sure i was doing it
right
well it turns out i was not it just didn't look right on the last round and alhamduilah i corrected myself!
have a look and compare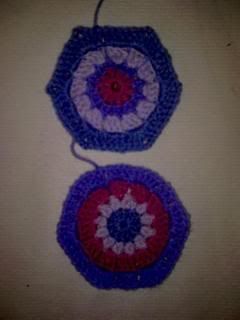 The top ones the correction , i was missing the two chain between the tr on the corner round. I love it when i correct myself mashaAllah!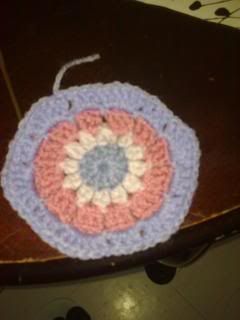 Now some of the ones i got wrong my DD7yrs old took them away and made some clothing for her Bratz have a look!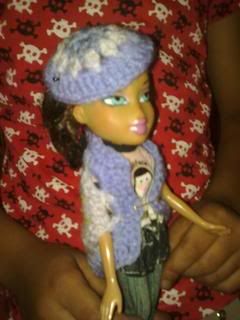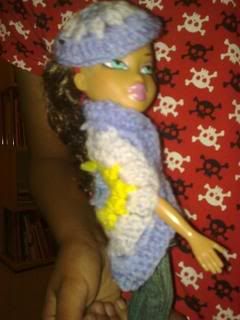 I also made this simple and quick brooch for my big sister , who has been on at me to teach her how to crochet for some time now!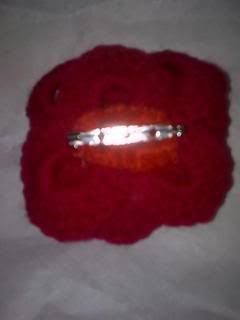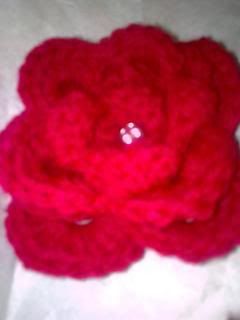 I got the patter from
here
A lovely simple pattern well explained! Do you like it?