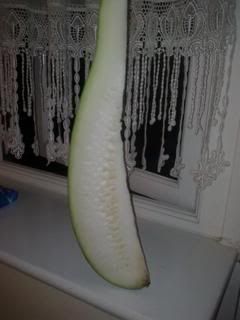 Well here is what my friend done with it , she cooked me Iftar (fast ending meal)
She made a curry of prawns, coconut milk, red pepper and the marrow.
She baked potatoes and we ate it as a jacket potoato topped with the marrow and prawn curry. It was lovely! Thank you dear friend Amatuillah!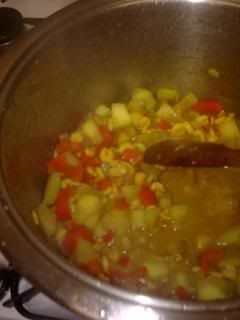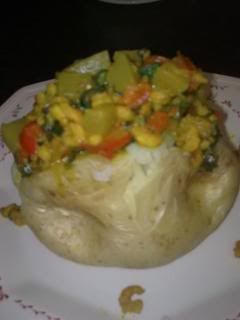 The pleasure was all mine having someone cook for me as i don't enjoy my own cooked food so someones elses is delicious!