You will need coarse semolina,soften butter, stoned dates and small amount of chopped nuts of your choice, I used walnuts. This is a north African recipe for Rais.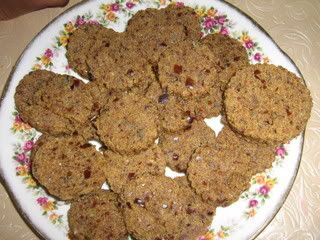 500 gramm (2 cups) of semolina not the flour one
500 gramms of date paste needs to be sticky when mixed in with other ingredents so it will bind, if the dates are dry just steam them in a couscousier type steamer.
150 gramms of butter (I take 200)
Fry semolina on pan without oil untill it is golden. Make butter soft (I use microwave). Put everything together and here you go And then the most creative part - making different shapes out it