As promised the much awaited picture sorry it took me so long!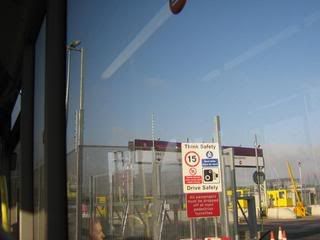 As we entered the site security checks took place, a sniffer dog, security personal searched our bags and ID checks too.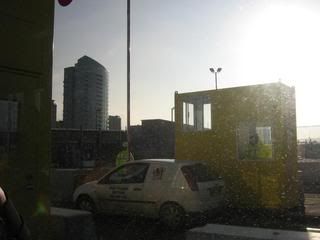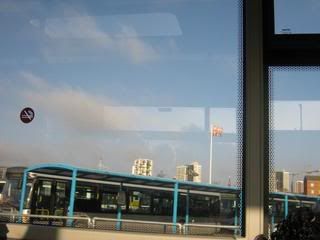 Cement mixers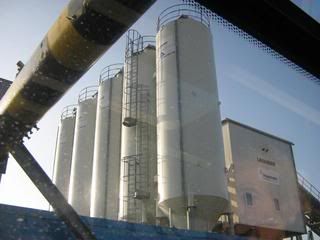 The tour guide on the tour bus, we were not allowed to leave the bus and all pictures were taken from inside the bus.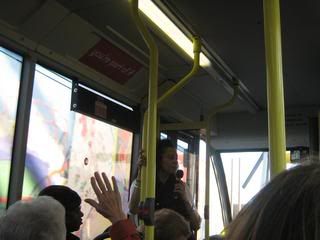 This is the main Olympic stadium , what will be featured on TV , this will be the main focus of games.
We were told this stadium will have 25,000 seats surrounded by 55,000 demountable seats that will be removed after the Olympics 2012. Leaving 25,000 capacity,Athletics stadium.
The Aquatics Centre, my personal favourite.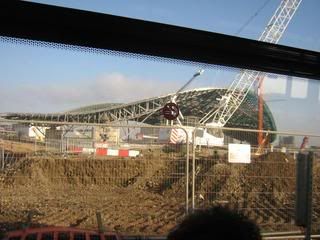 This will act as a gateway to the Olympic park. The venue will house two 50m swimming pools and a diving pool. Seating up to 175,000 during the games.
After the games it will be used by the public and elite athletes, family friendly changing facilities and cafe amenities alongside a new public plaza. I will be visiting once open.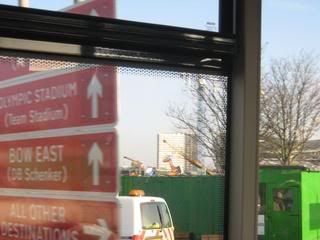 A picture of it when complete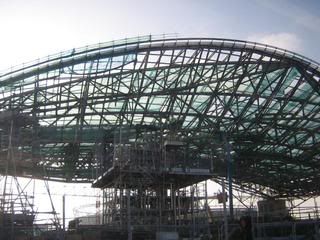 It is shaped like a sting ray fish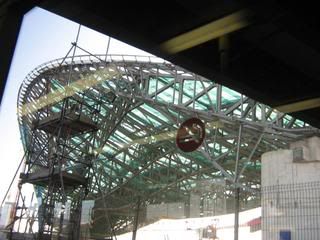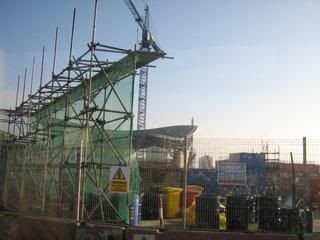 This is part of the river Lea, that had to be cleaned m we all know how polluted the rivers are in London but get this: 2,000 newts had to be relocated from the river. It had so many supermarket trolley in there but looks pretty clean to me now. Also along here tree were planted and one by the Queen herself as she has already visited the site some time ago, i wonder if she took the tour bus too?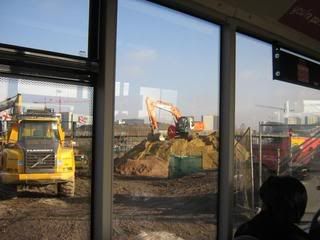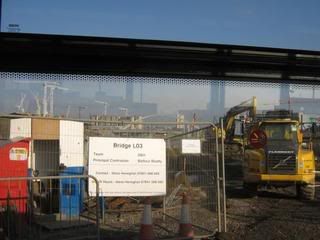 This is the media centre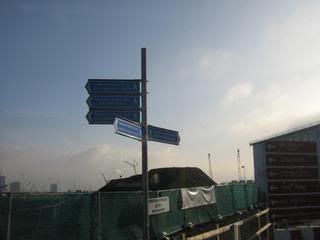 The Olympic Village , were participants will stay after the games will be sold as affordable housing to the public but some will be reserved. 1 bedroom, 2 and 3 flats over looking the site.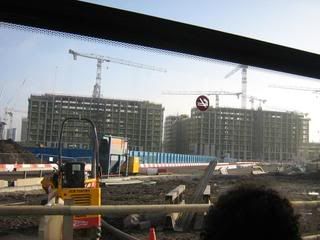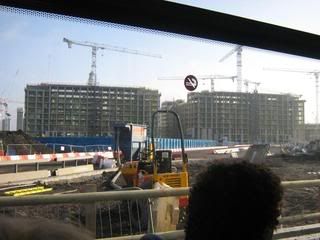 All the soil had to be washed as it was contaminated with petrol and other impurities, they used giant washing machines to clean it ........they had there own SOIL HOSPITAL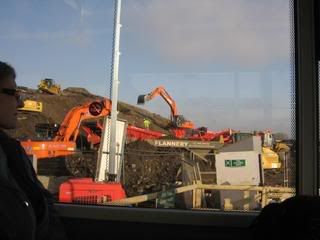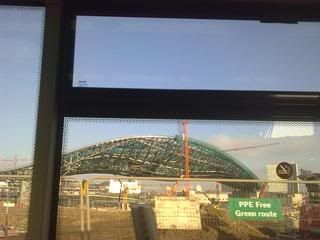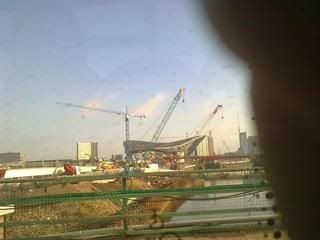 This is the velodrome BMX circuit.
Velopark
more soil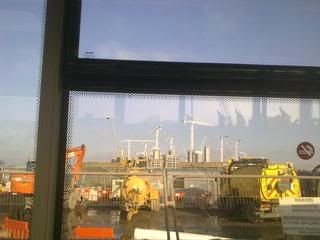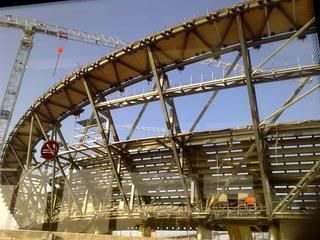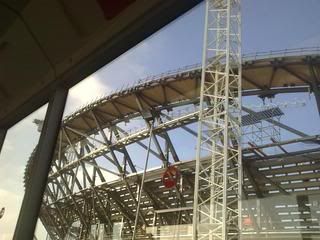 sign for the soil hospital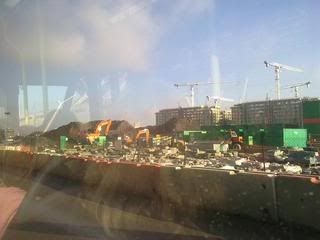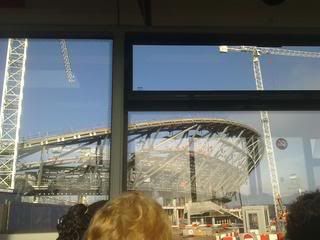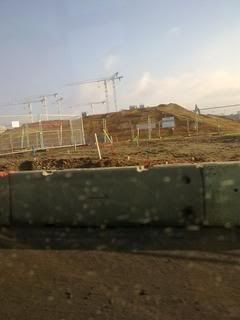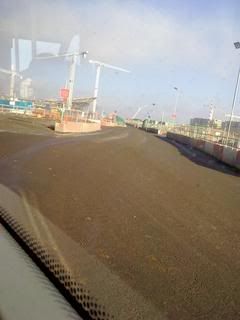 There is so much more about this development , i was impressed that a look of
recycling
was going on , also that it will be a car free zone, people attending the games will have to walk , cycle or use public transport. Only one car park for the media and disabled.
If you want to read more visit
here
I would like to attend the games once complete.