I have been around just not in the mood to post ...i can't and don't feel like forcing out a post! Its nice to collect my thoughts and blog, a meaningful post. Not to mention i have been busy in the real world not allowing me time for the cyber world.
My oven has finally given up on me after 13 faithful years of service, i feel lost with out it. Even while on its last flames it has not given up on me giving some heat in fact too much heat . So i have been doing what i call blast baking. It's better than no baking at all, it just mean it will get intense heat and cook uneven very quickly. Here are some things i made, edible i may add alhamduilah.
I discovered some lovely new flours by an organic company , spelt flour, barely corn flour and rye. I must say i am totally converted they are great and even better on my stomach as i am not handling wheat for a long time now.
I tryed to make some coconut biscuits but i went a little wrong somewhere and they were more like scones but yummy all the same. I was inspired from
here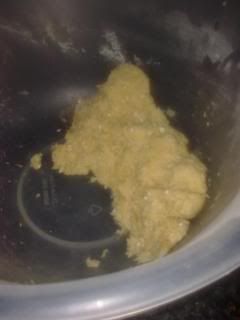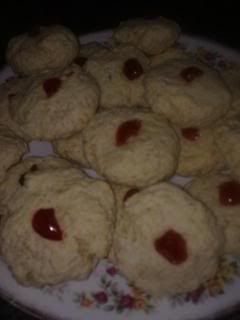 While on the topic of food , a friend of mine has introduced me to here family remedy for colds and general unwell being.............one sip of this and you will be awake if not anything else. A very powerful infusion with instant results mashaAllah!
Ginger and lemon. You boil up the ginger which has been peeled and cut into cubes for about 20 mins reducing it to a simmer. Adding sliced lemon at the end for about 5 mins. Sweeten with honey. Enjoy and get well soon!