On Facebook i recently found some old school friends from there an old friend found me and was able to tell me where i could possibly find another friend who i have often thought about over these past 20yrs or more. Now Hayley directed me to Friend Reunited site and there i found another friend Aliya. Well i sent her an email without hesitation, she informed me she was living in Dubai now but was coming to the UK in a weeks time and wanted to meet up. To be honest i was suprissed at how soon she asked as if its me i would chat online for much more longer. Well i am glad she did, after having to cancel a few times we finially meet in Essex. I arrived first so she had to spot me out, Aliya thought it was me but hesitated, i recongnized her right away. I had changed greatly for her from the 15yr old teen she had once known.
Aliya was very happy and touched at having found me again after so long as over the years she said she wondered and wanted to find me soon but Allah had planned it all different for us. There were no akward silences, no lack of what to say, no shortage of memories to recall mostly prompted by aliya i may add. I came away from the meeting feeling happy and discovering that i meant a lot more to Aliya all them years ago than i may have realised at the time.
My dear friend is all grown up now and has children and a Dh, she is a carrer woman ( i always knew she would be), we still remain like chalk and cheese but untied as friends. We talked and talk well i did the most! About families , past friends , our familes and we just bonded all over again. We are going to keep intouch and defo meet again when we can insha Allah .
I already chated with Aliya online yesterday and it was so nice having a friend again , that shares so much about you, that cares and advices you mashaAllah may allah bless our friendship ameen!
I will leave you with photos of the lunch we shared that day........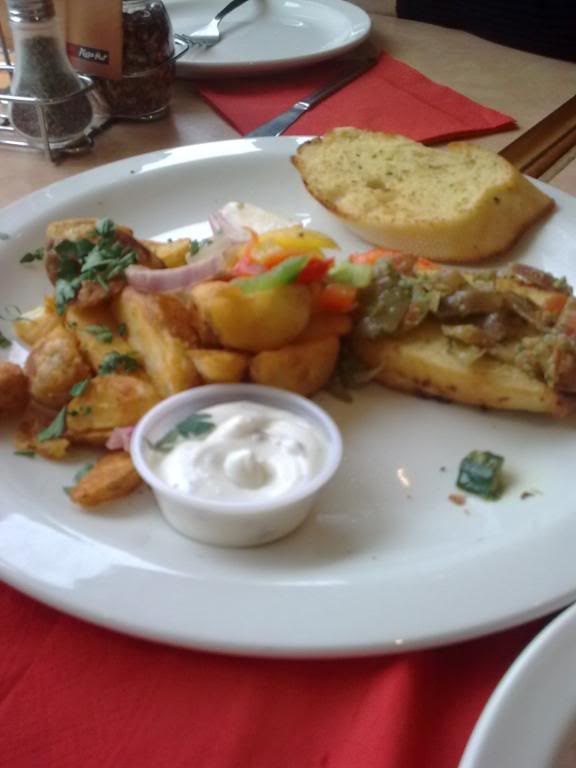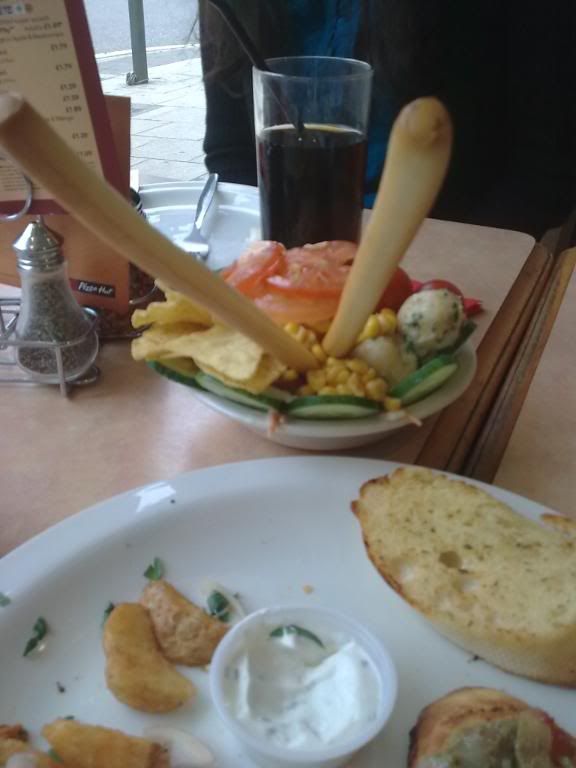 Aliya possitioned the bread sticks this way she said it was peace out and not the other rude gesture! ( i know better she was being her funny self lool)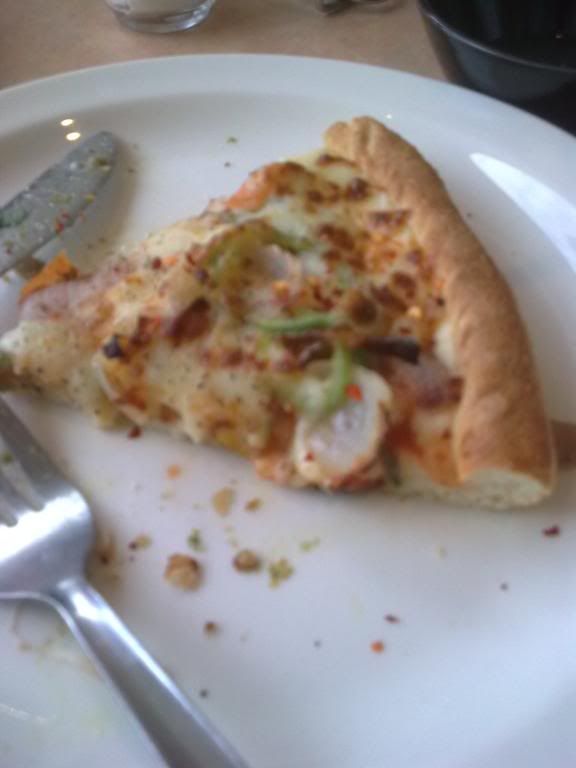 Aliya got me some lovely gifts these jelly beans are great mashaAllah each one has a different flavour and some great flavours too!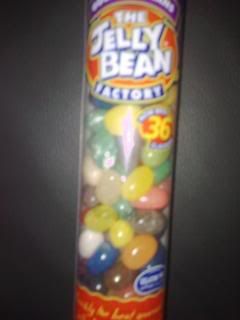 A hair clamp that a little somebody decided to take ownership of in a haste that she didn't have time to remove the tag but i have since taken it back!
a very pretty shawl from dubai and lots of chocs to make me fatter!
I had a very specail day and didn't want it to end.
Thank you Aliya