Well one would think not with all the wet and windy weather we have been having of late in the UK . Making me think its going to be another showery summer just like last year alhamduilah. I can't complain as we have had some nice spells of glorious sunshine already........well some news on what i have been doing? I opted not to go on hols this summer in favour of a new fridge /freezer amongst other things much needed but now i feel like i need a holiday. Today we (me and the Kids) felt like some comfort foods in the form of sweet treats first so i made
Basbousa
there is something satisfying about sweetness esp around the coffee table with warm mugs of tea and nice chatter.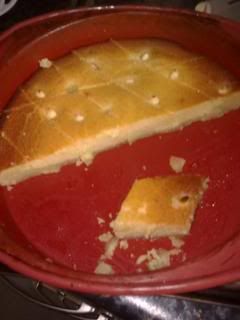 I also baked a bread topped with feta , tomatoes and black olives.
News on my sun flowers sadly the snail population in my garden had a feast on them and destroyed them
I was very upset esp my DD7yrs old as they were her's but we live and learn! Alhamduilah i kept some aside in a pot
The plant my mother gave me is doing well too and has sprouted a flower i don't know the name of this plant any ideas?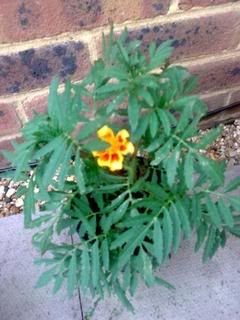 I have been making some small project to sell at a coming charity bazaar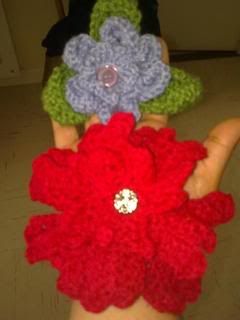 These are all brooch's and i am donating them for a good cause . I went with Emma's suggestion of £3 for the big ones and i have already sold 2 of the primrose in the cerise colour.
I am using the little flowers to decorate little note books to sell
Heres a book marker i made for myself
My children still have until Wednesday before they break for the summer hols but Dd 15yrs old has broken up for 1 week already now. The younger two have started a new Arabic and Quran tuition 3 days per week but much complaint from them alhamduilah they are settling in well and enjoying it mashaAllah!