I just don't have the zeal to blog as much anymore or perhaps its a quiet period in my life where i am reclined to keep myself to myself and shut out the world? I just don't know but i am here to day to share some thoughts .
With the summer upon us here in the UK, school terms ending for the academic year almost!
Ramadan
soon upon us plans have been changed. While i feel the excitement of this holy month , i must admit i am a little worried too as i have never fasted during the summer , long hot days.........its the heat that worries me but i know my Lord will be merciful and will not burden me with more than i can withstand!
I have no plans for hols during the summer although Morocco was an option as was Algeria and Turkey but i have opted to stay here and hopefully get a much needed new fridge freezer inshaAllah! Others may still travel but i am staying put and anyhow there is more of the UK i want to explore but i don't think i will be getting beyond London this summer.
Yesterday i went out with my dd year 2 key stage 1 , on a school outing to a local nature reserve as she has been doing a mini beast study for a whole term , its was great i learnt that a spider has a thorax and a butterfly too. We visited
this
Nature Reserve, one that i often visited as a child myself with the school. East Ham Nature Reserve is a tranquil oasis nestling alongside the busy A13, offering the opportunity to enjoy nature at first hand. It offers both an exciting and educational day of fun for the whole family. Set in a ten-acre churchyard more than 800 years old, it is one of the largest in Britain. Since 1977 the Churchyard has been managed as a nature reserve. The reserve boasts a rich variety of wildlife and plant life. From butterflies to slowworms, lime trees to wildflower meadows, hedgehogs to wasps and many more all waiting to be discovered! The churchyard is one of the largest in Britain and is still used. The ancient Norman parish church of St Mary Magdalene can be viewed by appointment. There are three numbered nature trails to be explored, these are teeming with local wildlife including foxes, owls and kestrels.
It was interesting with lot of old graves and 2 people who died on the Titanc buried there. As i went into the bushes with my group they became frightened and wanted to head back lool. I told them not to be afraid , they was equipped with a magnifying glass and we had a great time looking under bushes, leaves and around the tree trunks. After we went to a nearby park and we all ate out packed lunches there ...............the weather was so nice mashaAllah , rather hot infarct! Here are some picture i took;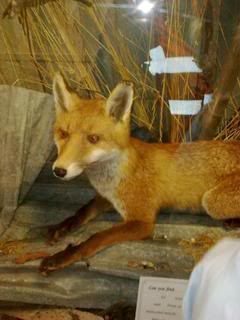 other pictures i took over the weeks and stuff i have been doing!