Up early this morning as every morning for prayers but today was different as its the
sunnah
day for
hijamah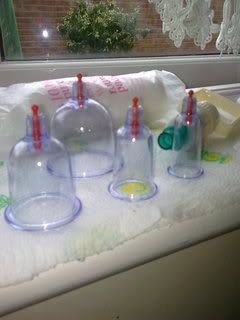 I started early with my DH and DD who fainted as per normal for her. I decided to teach my DH the technique so he could cup me and mashaAllah he did a fine job for first time. DD videoed it on my phone so i could have a look. That's me sorted now alhamduilah, as i often had to go in search for a therapist and last month i paid £30 for it. After being cupped we have a warm drink of honey.
Just pottering about , mixed some pizza dough as dd 7yrs old has been asking to make pizzas for ages after she discovered my new cute little rolling pin (pictures latter).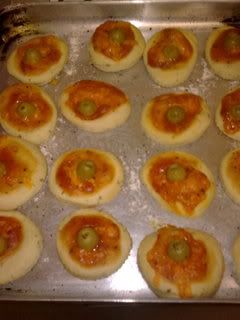 Me and DD &yrs old managed to eat a whole tray ourselves
Like them? want to try, here is the dough recipe
here
I have more clients arriving in about an hour i find the spring season is popular for cupping therapy.
The long weekend has been and almost gone , its been wet and grey, we stayed at home just enjoying each others company, i have a mountain of ironing i need to tackle today as i have been saying for about a week.
I started a cushion case with my new wool, which is coming on but i find myself becoming dishearterned so soon, my problem is i want results and fast..........i am so impressed with
Barbara
and the amount of dish cloths she turns out, i got a new crochet magazine and feel inspired so need to get cracking.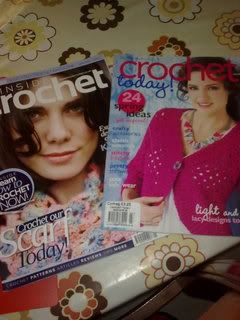 My kids have to stop from their Saturday Arabic school sadly which means i feel stressed about their Arabic and quran learning but will try to maintain it best i can inshaAllah (God Willing). My DD 15yrs old has finished her 3 month TAWHEED course , that she enjoyed so much mashaAllah. I am planing to go and do a 3 month course myself for the June term. My Tajweed class is going well but i find when problems hit home my studies suffer alhamduilah.
I will be back latter with pictures and more ............just other stuff we did today, i finially used my Ramikien dishes that i purchased a month ago with a credit crunch dessert. Strawberry jelly topped with strawberry mouse topped with shavings of dark chocolate.