This is a dish i learnt to make during my hijrah years, it was my first time using Fresh fennel and this is one way i cooked it. You can also use corgettes or cabbage, it can be cooked in the oven instead of on the hob.
Blitz 2 medium sized onions and get them in a pan and add some oil, begin to sweat them.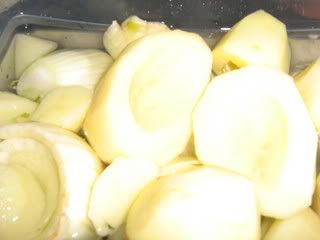 In the meantime wash the veg i used some potatoes as well as the kids don't eat the fennel alone. I cut of the hard storks and carved out holes in the bottoms and carved holes in the potatoes too.
rub some lemon on to the cut areas of the fennel, this will prevent it going dark in colour.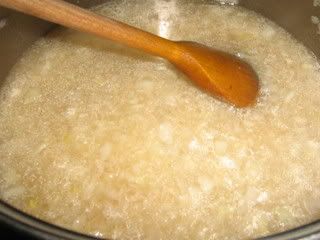 Add some crushed garlic to taste to the pan, spices, salt , white pepper and cinnamon, about 1/2 a tea spoon.
cover with a little water and allow to simmer.
In the mean time mix some of the same spices into some ground beef or meat of your choice, add some rice, egg for binding and fresh parsley chopped and mix well. now use this to stuff the veg.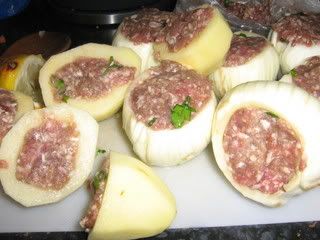 By now the water you added earlier should be boiling, reduce heat and lower the stuffed fennel in to the pan gently.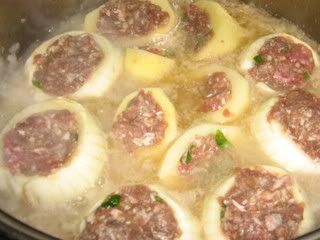 replace lid and allow to simmer until the veg is tender do not stir. Before you finish you can add some tinned chick peas.
serve with fresh lemon and bread to eat.