We (myself and son) set of late afternoon, we wanted to purchase some items, that I knew will be available in the vast array of West end shops.
Now it has been possibly 4-5 years since my last visit to this particular area and and even longer for China Town.
We got the tube to Marble Arch as I emerged from the underground, I was overwhelmed by the sheer number of crowds, so many hundred of people, tourist, locals, suits you name it.
I told my son to hold on to me for dear life and not to panic (this was his first experience of the West end stores)
Now the shop I wanted for a certain item was no longer there! The stores are many of your local High St stores but 10 times bigger, some with 2-3 floors alone.
You can't do them all, it's to tiring, to much ground to cover.
The ques are very long for the tills but do more quickly.
I didn't dare take out the camera in this area, the crowds were to much, I felt disoriented.
What I like about the stores here, there is much more availability in styles, sizes that your high street, My son's size is always sold out and not enough choice on colours.
I noticed a big Clark's and a sale on, I dragged my son in, I saw 3 styles of everyday shoes I liked, I must mention it's comfort first for me. 1 out of 3 were only available in my size, I was please with my buy alhamduillah.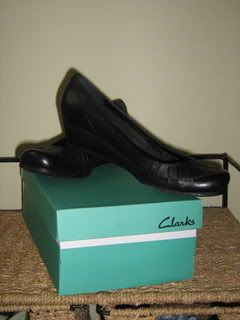 This is what my son opted forfrom Foot Locker
We came across a deepish lilac-ish carpet out on the pavement like the red carpet(celebrity thing), I was thinking OMG what a silly person has decided to carpet the pavement,
with the hoards of people, how will they clean it?
so I followed the carpet trail to find i leading to Selfridges, lailahi!!!!!!!!!!!
What a waste, what a waste of money, maitence and up keep that carpet alone, I am sure I could feed a needy village in West Africa.
We walked from Marble Arch, Bond St, Oxford Circus then we slipped off down Wadour St, a trip down memory lane, one of my old haunts many years ago
As we walked along there towards China Town, I saw Berwick St and it rang a bell and something in my mind was telling me to take a trip down there,
I fought the lil voice and stuck to my route alhamduillah.
I spotted Soho, one of London's red light districts, the peep show, shops and sex aids on sale.
now I understood why, Berwick St was ringing in my mind!
As we entered in to China Town, London, a strong smell of roasted duck blasted right at us, For me China Town was a little bit of a disappointment unless you are dinning there as it's full of restaurants, a few stores selling Chinese grocery's and China made food. There was a H.S.B.C bank, Chinese signs on it to can you spot it in the picture.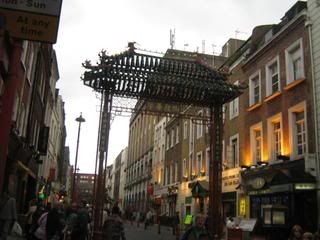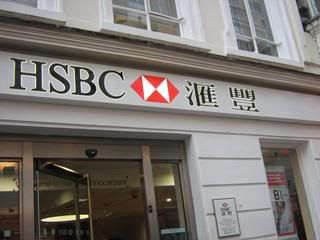 dont ask about this one my son was picturing all!