I have been quite around here as my net was down for tooo long , its horrid when i don't have connection , its like my my left arm is missing, well i kept busy in different ways.
I had the saga of the lost lauggage - which alhamduillah turned up 3 days latter all well and in order mashaAllah.
Alhamduillah i have had company during my abscence, there was a party for a sister who is leaving algeria temporaliy to head back to the USA. We gave her a send of , it was very nice mashaAllah to see sisterhood ex-pat style at its best, we were 8 sisters all from different corners of the world , what was uniting us here? Islam and love for the sake of Allah alone subhan Allah also the fact that we are all ex-pats bar 1 (my new native sister) not forgetting the Algerian dh's, what a blessing mashaAllah. I had afternoon tea with some sisters yesterday and a new sister who is my first native friend mashaAllah, i really like this sister she is so down to earth and chilled mashaAllah. More importantly she laught's at my jokes!!!!!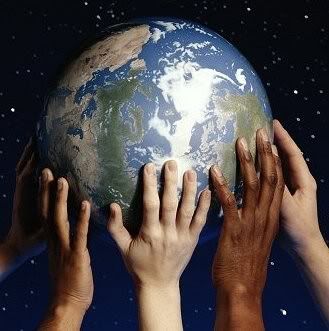 I have had water stress by means of a leaking reserve tank that was vandalised in my abscence while on hols to the UK- kids nodoubt!!!! I had the leaks fixed alhamduillah but still no water coming to the home when main supply is on rations Allah al must'aan.

I went to up town Algers to sort out my internet and i made this trip with dd1 via bus and it was great a really nice afternoon out , i liked the views of the port and the ferry's and ships. i also found a gynocolgist finally after 3years of not trying to hard infact i found 2!!!!


I have managed to crochet 2 new squares for a cusion for my daughter and learn 2 new styles mashaAllah, thought my dd2 to sew , she has been sewing beeds onto fabric alhamduillah. I have been up and down to the schools, cleaning , really deep cleaning piles of dust subhanAllah, trying to relax and chill, have been shopping too mashaAllah as the sun is out spring is here and its like really hot mashaAllah 25oC i always say i like algeria better in the sun.



I have had some good news alhamduilah upon my return Algie telecom have installed telephone mast in the area and already done the wirring to the buildings in my abscence which means i will inshaAllah be able to upgrade in the futre to broadband and goodbye dial up!!!!! Also major construction is under way all around me , a indoor market is being built on my doorstep, anyone who lives in Algeria will know how much of a blessing this is esp for me mashaAllah. also a new hosp , secondary school and a mosque inshaAllah, after the hardship will come the ease subhanAllah, i think i am meant to be moving from here in a year or so so maybe not , i must say i am tempted to stay on though........i realising the younger 2 need there space , so we defo need to move to bigger premisis inshaAllah soon.
Saving the best till last now that burning question you ladies want to ask , how do i feel being back??? in all truth mashaAllah GREAT!!!!! i really needed to get away and come back recharged , i have come to realise that Algeria is full of hardships and thier is no way around that , its about learning to live and cope is where i need to channel my energies inshaAllah, you can't escape them , they are all here one after the other and its all for a reason as i belive nout is random.