I am having a long awaited guest coming over today as this family member (dh family inlaws)is here in Algeria on hols and soon to return to her home in Europe. I want to talk about feeding guest and ettiquite here, first of all Algerians have there own protacal on this mater. For me its too much protocol, I just do my own thing! What's best for me but without minimizing on the effort for my guest inshaAllah. Now invites for dinner, coffee , lunch are a lavish affair in Algeria , hospitality is overwhelming sometimes but nice, at times I feel like the queen dinning with all the trimmings ect , sometimes the effort gone into make the food is so nice I don't want to devour it with my fork. It is nice but sometimes can be to stuffy esp. if you are not accustomed to dine this way, I certainly don't feel relaxed. So today I will served Buriyani , my own version as we don't have buriyani in the North of Indian and this is my own fusion cooked version borrowed from my desi neighbors the Pakistanis and South Indians.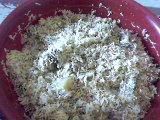 ok this picture does not do justice so i took another while I await my guest
Then there was Algerian salad
I must add the veg in Algeria is so delicious and taste just like veg should, natural sweetness and flavor, tomatoes are lovely; now I never ate tomatoes in the UK here I eat them like apple yum!
Salada falfal halow (sweet pepper salad)
Something to wash it all down with and some fruit for desert they call them mish mash here I am not sure what they are called in English. Then there was bread of course as Algerians eat bread with everything Inc rice!!!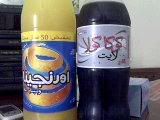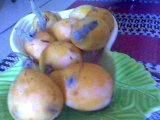 Now I am just awaiting my guest as she is late!