I made a pie today- i used
salamon fish, spinach, onion, potatoes thinly sliced
Spices, salt, white pepper, mixed herbs
Roux sauce
short crust pastry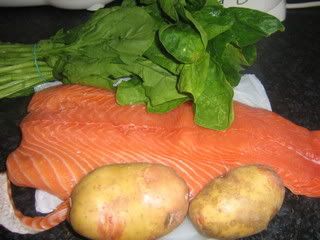 I made the pastry by rubbing butterinto the flour until it resembled fine bread crumbs , with cold water i formed a dough. I set this aside ina ball shape in a plastic bag in the fridge while i made the filling.
i put a little cooking oil in a pan and sweat the onions. Add the herbs and spices , i added the thinkly sliced potatoes , and salmon pieces, covered the pan and let this cook a little and when the fish was nearly done i added the shreaded spinach.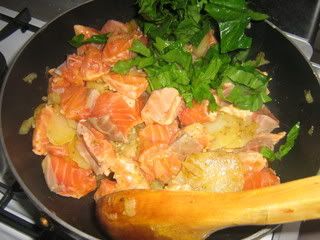 Once the filing is cooked , make a white roux sauce, this i made with butter , flour and milk.
Now roll out the pastry to fit the dish and fill, with salmon filling and roux sauce.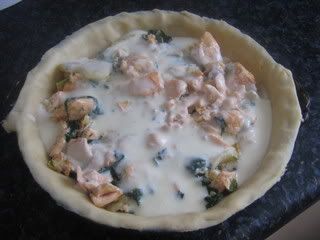 now roll out another piece of pastry for the cover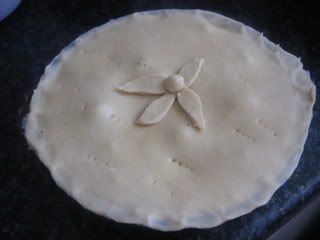 , you can decorate it with some pastry leafs, brush with egg yellow, sadly i didn't have any so mine is cooked without.