I was inspired to get the sewing machine out after a possible 9 years subhanAllah and i got to work with that new fabric masha Allah i produced a modest top for my 6yr old, it is to be worn with a long sleeved top under i, over her jeans or troussers. So now i see a i can still sew alhamduillah i am going to do the green fabric similar top but with 3/4 lenght sleeves if that makes sense? The plain black i am thinking pinafore dress with some decrotive banding inshaAllah.
its the frabric you liked sommayah , what do you think now its sewen?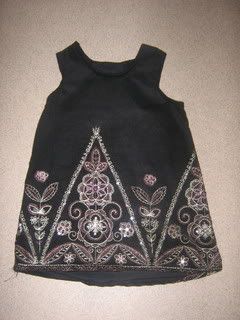 even barbie got some modest dress too and the 6yr old was happy all around mashaallah.