I have always wanted to try to make meringues and lemon tart as I know my dh is a great fan of tarts (the edible type that is!). So when I saw
this
and knowing I had lemons in my fruit bowl I headed for the kitchen.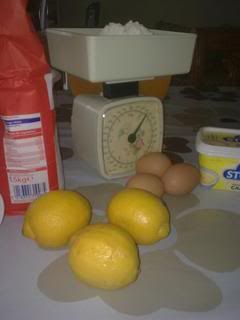 I have never really been a fan off lemon tart or pie as it is always to citrus and tangy. Now once I had made mine and it was hot out of the oven I had two naughty slices right away. What a delight to my taste buds, tantalizingly tangy but not over bearing. You have got to try it inshaAllah!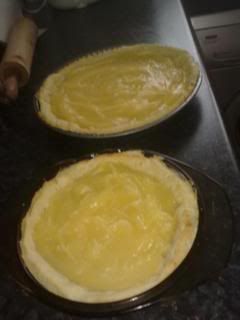 I did not have the mini tart cases for baking so I made a big one and my meringue needs some work................it really took ages to whisk but it looks like it needed more but this didn't effect the taste at all.