I spent all yesterday morning sorting out the garden , with all the wet weather the grass has been growning to great heights in rapid time. I did a lot of weeding and sorting out my hanging basket and plants.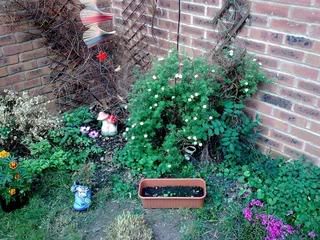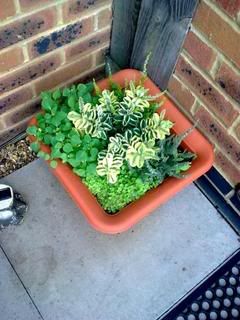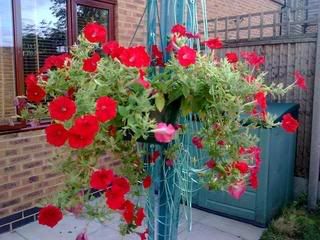 I must add i was totally worn out but had promised my dd we would visit the local allotment who are having a fair..........i wanted to go and see peoples hard work and efforts. Some grow veg some just flowers, having an allotment site nearby is great for the enforcement as a lot of mini beast are encouraged and wild life. I have seen blue tits, Wren birds, foxes, as i type a squirrel is running up and down my garden wall. We have had several frogs in the garden and i believe this is all due to the allotments being over my garden wall. Pretty butterflies are my dd favorite. The downside is the manure........the smell and fly population that comes with it esp during the summer months. Also the fires they burn on weekends esp Sunday's when i have just put a wash out to dry! You see you can't have it all!
Here are some pictures i took.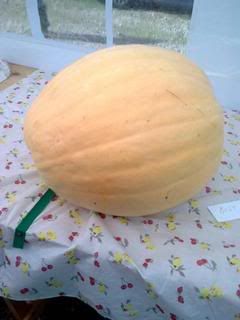 the prize winning pumpkin!
Differnt types of flowers growing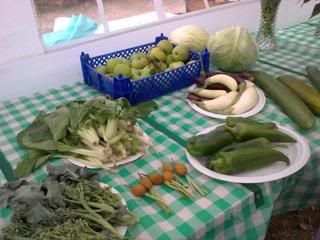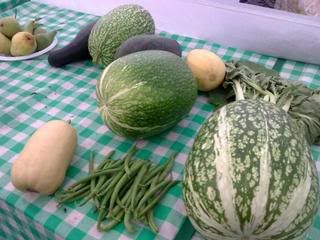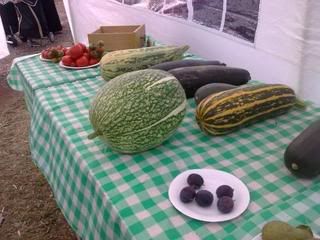 The Veg was all autioned off at the end.