It has been a while , life goes on hey............i have been doing all sorts within my life, fixing, mending, re-establishing, guiding, tackling an old demon , gaining , progressing and not so good but you know what alhamduilah for my Master is merciful!
I wanted to try the whole cup cake thing but it didn't quite get of the tray for me...have a look!
Think its good to post my disasters in the kitchen rather than the good turn outs!
A few weeks back , me and
Ameena
had a spot of lunch when she was up from Liverpool, finally got to try out the Pure Vegi Restrant i have been wanting to for some time!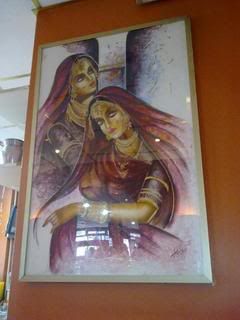 Mango lasi