All praise is due to Allah, who creates all that exisit and maintains it!
After a glourious sunny week , its became chilly and wet on monday, a lot of londoners being caught short venturing out to work still dressed for warmer weather only for it to rain on thier parade. Living in Great Britian you kinda get used to the 4 seasons in one day weather, so don't be fooled by a sunny start!
It was quite a grey dark wet and cold day, then later in the eveing not long before sunset i noticed this gleem of joy !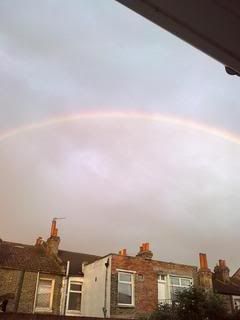 A Rainbow on my doorstep!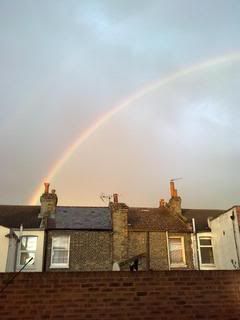 That stands out in all its glory and brightness and puts a smile on your face and can only strenghten my realtionship with my creator.