Well the holidays are over and its all back to routine again, i didn't think i would be able to get out of bed this morning to make the lunches and get the kids off to school, well i didn't they awoke me! All what i had planned for the holidays didn't materilise and we spent quality time indoor with one another instead and it was great mashaallah. I said to the kids yesterday i don't want you to go back to school tomorrow as i will miss you guys! They were pleased and said,
'fine ummi( Mum), as we don't want to go back anyhow!''
We have illness in the home just lately and it seems to be dragging out alhamduilah (all praise to Allah). So it was a case of nursing the poorly and doing what i could in between.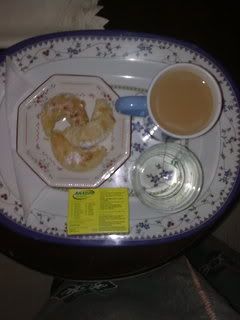 A nice cup of tea and an anadin often puts the females in the home right, while the males need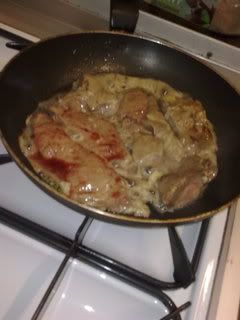 A hearty food but in this case some liver to help build up the strength
Finailly when the sun came out at the end of week two subhanAllah. We decided to finish the garden and get out there, my DS assembled the furniture for me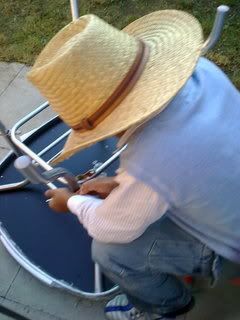 Then there was time to enjoy a nice cup of Earl Grey Tea in the sun mashaAllah.
There was chocolate to make it all seem sweeter