so the kids managed to break the keyboard and this one i had in the cupboard has a sticky space bar but alhamduillah its better than nout hey? The weather is much more milder and spring is showing is first signs with its new life and colours subhan Allah.
We had a quiet week now when i think back i don't know where it went? I took the kids ice skating, no i never got on the ice (lost my nerve). I had a good laugh watching everyone, it was so funny seeing the fear some people have and the screaming not to mention embarrassment. My lot had a fab time mashaAllah.
We made a day of it and went for meal at a Lebanese restaurant a dear friend joined us so we have a good day mashaAllah.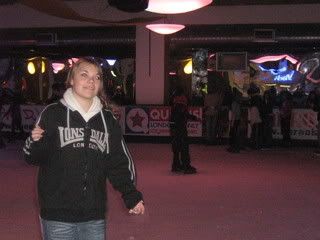 We did a little crafts we made some finger pupets and then the kids put on a show in Arabic whic was good fun.