Happy Muslim mama http://www.happymuslimmama.com/2008/09/pakoras.html here they are my own Punjabi Pakoras , similar to your recipe only i add lemon juice and all kinds of veg and do different variations, here are my Aloo palak.. Potatoes, onions, spinach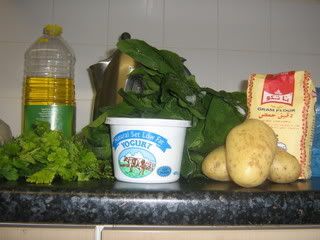 I add Natural yogurt for softness and fluffiness.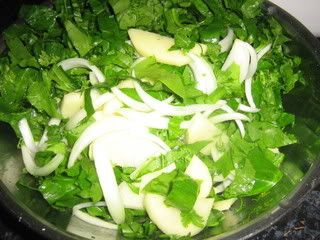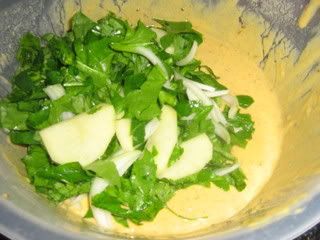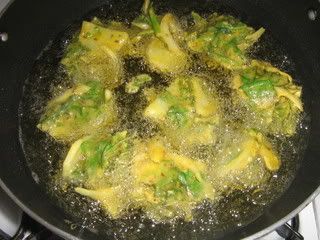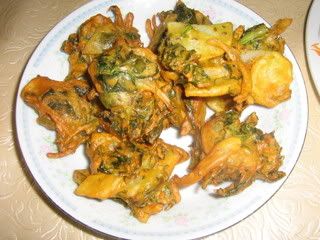 When there is left over batter and no veg left i cut up sliced bread into triangles and coat in batter and fry they make a great filling snack for the kids and well elders like em too.