Prick some aubergines and bake in the oven till soft allow to cool a little and peel.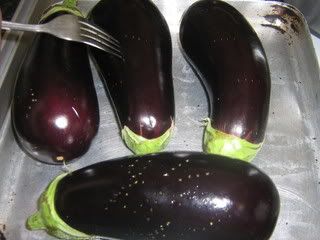 Mean while heat a little olive oil and crushed garlic to taste, add the chopped aubergine to the pan and stir , add salt and pepper and 1 table spoon of vineger or to taste.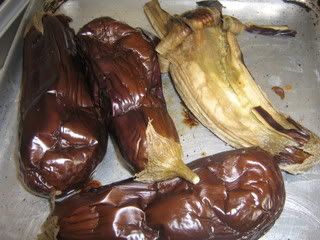 sprikle with some chopped parsly and mop up with bread.