I really wanted to get out and socialize today with the other ex-pat sisters of Algeria. Me and the kids as its a national holiday here today 'May 1st' so its defo a long weekend. The sun is out and its lightly brezzey, perfect picnic by the sea weather as i watch the neighbouring families set off for the day with their pinic boxes..........i wonder wheither they are going to link up with family members first or pass by on thier way out? Algeria is such a lonely place when you have no familiy, noone comes, nowhere to go, for a single mum and no Algerian dh around it can be a very miserable place as I have come to realise life in these Arab Lands is very family orientated, all function with the love and support of families. Well i decided to make it special for me and the kids in some way, so we are having a chill out weekend at home Algerian stylish , kinda!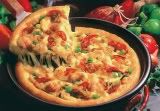 we are going to made homemade pizza,have crisp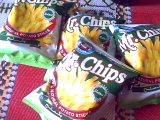 some gazzo (fizzy drinks)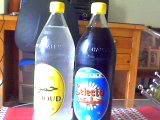 just taking it easy , couch potato kinda day I think!!! Comfort food to comfort the mood alhamduillah. Not all day mind you as i have a peace project lined up for later, a craft project , learning about Palastine and peace movements.